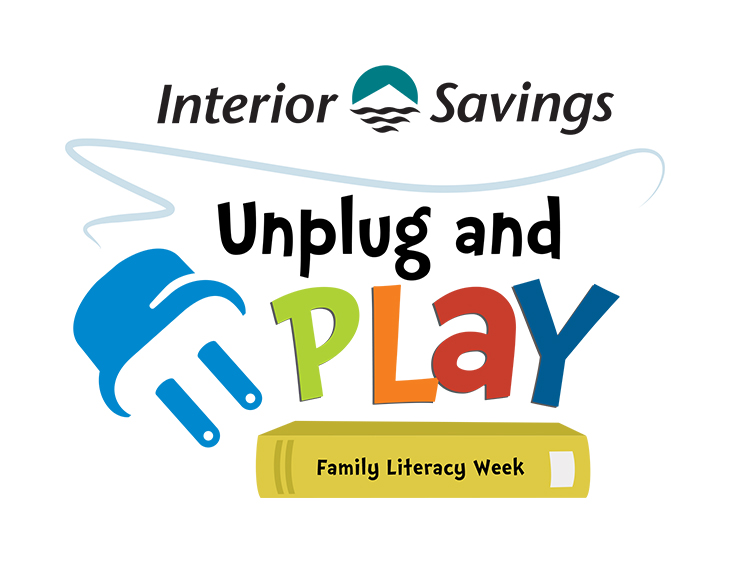 SEE YOU JANUARY 21ST-28TH, 2024 FOR THE 10TH ANNUAL UNPLUG & PLAY THEME:
LET'S HAVE A FAMILY PARTY!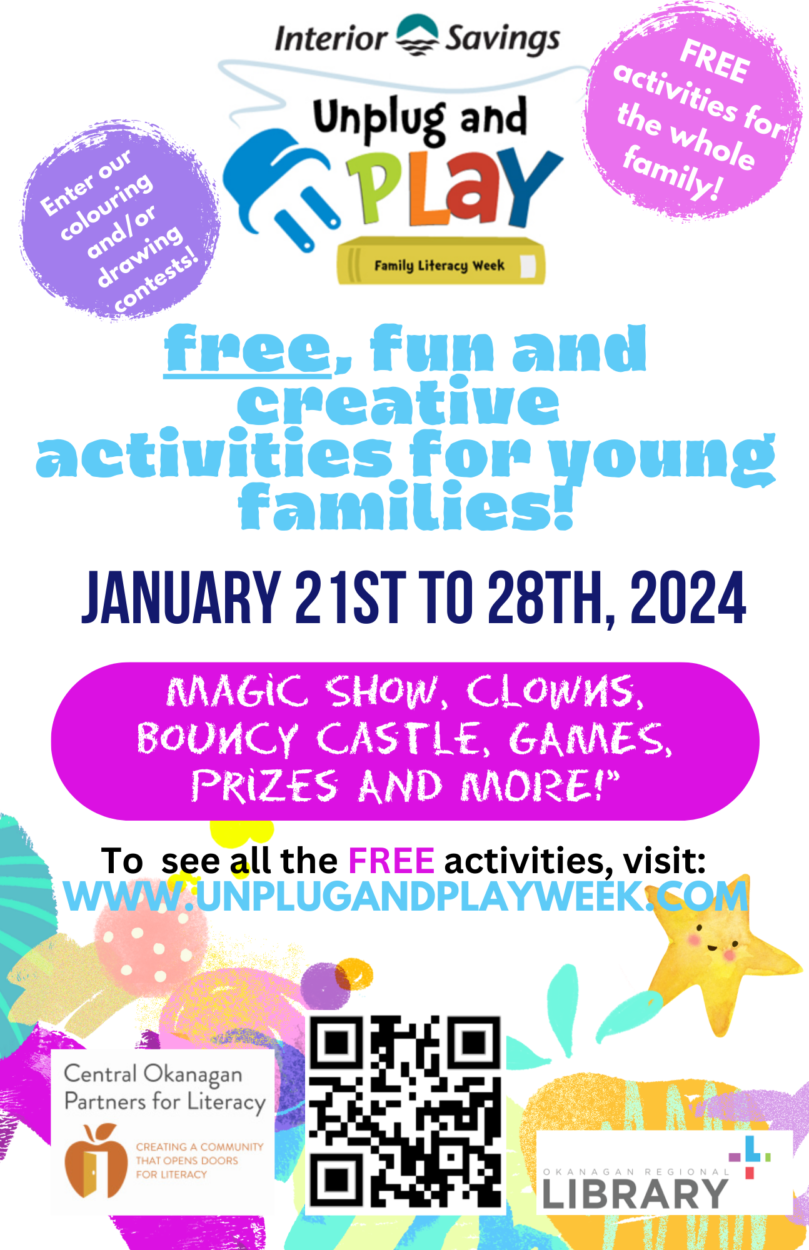 Unplug & Play and Family Literacy Week encourages children and families to unplug from their screens and explore different ways of spending time together.
Interior Savings' Unplug & Play and Family Literacy Week provides families with free, community supported activities so they can increase their time spent participating in healthy, interactive fun!
The list and description of free family events will be posted as they are confirmed. Keep checking back for an updated list of activities, times, and locations.
Interior Savings Unplug and Play and Family Literacy Week is organized by Project Literacy Central Okanagan Society and the Partners For Literacy Group.