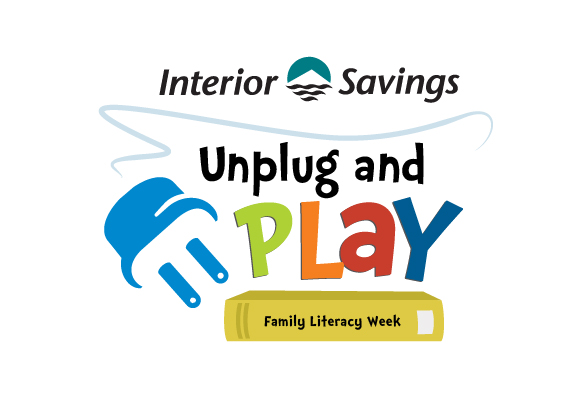 The 9th Annual Interior Savings' Unplug & Play and Family Literacy Week takes place January 22nd-29th, 2023. It celebrates screen-free play and learning for families with young children.
For most families, digital devices are part of their daily lives. They rely on smartphones, tablets, TVs, computers and other devices for work, education, play, socialization and entertainment. Although one hour or less is recommended, most Canadian children between the ages of two and five spend more than two hours each day engaged in screen-time. Due to the pandemic, children and families are spending even more time on their digital devices. Unplug and Play Week gives families a chance unplug and do something different within their family.
The 9th Annual Interior Savings' Unplug & Play Family Literacy Week provides families with community supported activities designed to increase their time spent participating in healthy, interactive play. Children's time away from screens is critical for developing essential life skills such as self-regulation, creativity and learning through physical and imaginative play.