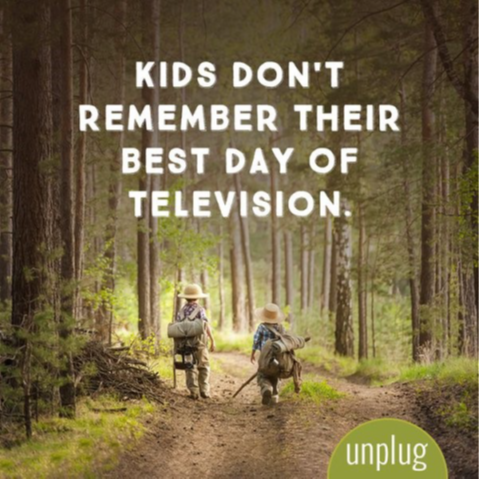 Interior Savings' Unplug & Play and Family Literacy Week will take place from Sunday, January 21st to Sunday, January 28th, 2024.
For most families, digital devices are part of their daily lives. They rely on smartphones, tablets, TVs, computers and other devices for work, education, play, socialization and entertainment. Although, one hour or less is recommended, most Canadian children between the ages of two and five spend more than two hours each day engaged in screen-time. During the past two years, due to COVID, families have relied even more on screen devices for entertainment, education and social connection.
How much screen time are children typically getting?
According to Active Healthy Kids Canada and Participaction, children are getting over 7 hours of screen time per day.
Children today are spending more time with screens than any activity but sleeping.
Studies suggest that too much screen time can have health consequences, and impact the quality of life including:
Make it hard for a child to sleep
Raise risks of attention problems, anxiety, and depression
Raise risks of gaining weight
Leave less time for active and creative play
Interior Savings' Unplug & Play and Family Literacy Week provides families with opportunities to increase the time spent participating in healthy, interactive activities. Off-screen time is critical for developing essential life skills such as self-regulation, creativity and learning through physical and imaginative play.
Unplug and Play and Family Literacy Week is organized by Project Literacy Central Okanagan Society with the support of these participating Community Partners.